CRU Restaurant, located in Toronto, Canada, is a contemporary dining establishment that serves up a unique culinary experience in CRU Restaurant Menu. The restaurant has quickly gained a reputation as one of the best in the city, thanks to its sophisticated decor, impeccable service, and mouth-watering dishes.
From the moment you walk through the door, you'll be struck by the sleek and modern design of the restaurant. The open kitchen adds to the ambiance, as you can watch the chefs prepare your meal right in front of you. The attentive staff ensures that you feel welcome and comfortable throughout your meal.
The menu at CRU Restaurant is a fusion of Canadian and international flavors. The dishes are beautifully presented and feature fresh, locally-sourced ingredients. Some standout items include the foie gras torchon, the roasted duck breast, and the seared scallops. The restaurant also has an extensive wine list, featuring both local and international wines.
The restaurant's atmosphere is perfect for any occasion, from a romantic date to a business meeting. The dining room is intimate and cozy, with plenty of natural light flooding in during the day. In the evenings, the lighting is dimmed, creating a more intimate and romantic atmosphere.
Overall, CRU Restaurant is a must-visit destination for foodies and fine dining enthusiasts in Toronto. With its exceptional cuisine, top-notch service, and beautiful ambiance, it's no wonder that this restaurant has become a favorite among locals and tourists alike.
CRU Restaurant Menu Prices Canada



Alternative Of CRU Restaurant 
CRU Restaurant Location
Address: 100 Yonge St, Toronto, ON M5C 2W1
Is CRU Restaurant Permanently Closed?
Yes, CRU Restaurant is now permanently closed. We will let you know if in case they make a plan for opening it again.
About CRU Restaurant
CRU Restaurant is a high-end dining establishment located in the heart of downtown Toronto, Ontario, Canada. It is known for its sophisticated atmosphere, attentive service, and outstanding cuisine, making it a popular destination for locals and visitors alike.
The restaurant's decor is modern and stylish, with a clean and minimalist design that is both elegant and welcoming. The dining room is spacious and well-lit, providing an ideal setting for an intimate dinner or a business lunch. The open kitchen allows diners to watch the skilled chefs as they prepare each dish with precision and care.
The menu at CRU Restaurant offers a unique fusion of Canadian and international flavors, with a focus on locally sourced and sustainable ingredients. Some of the standout dishes include the seared foie gras, the slow-cooked lamb shoulder, and the maple-glazed salmon. The restaurant also offers an extensive selection of fine wines, carefully curated to complement the menu and enhance the dining experience.
The service at CRU Restaurant is exceptional, with a highly trained and attentive staff that anticipates guests' needs and goes above and beyond to ensure a memorable dining experience. The restaurant's attention to detail is evident in everything from the quality of the food to the presentation of each dish and the impeccable service.
Overall, CRU Restaurant is a top-rated dining destination in Toronto, known for its exceptional cuisine, stylish decor, and outstanding service. Whether you're looking for an intimate dinner, a special occasion, or a business lunch, CRU Restaurant is the perfect place to indulge in a sophisticated and unforgettable dining experience.
Reviews:
My new favorite restaurant in Toronto.
Great food and cocktails, service was on point. Will be back…..found a new spot, can't wait. Well priced for what you get. Really nice atmosphere. ~ Nathanlovesmama1
Ok… I am not a high powered money is no issue type of person but…l they atmosphere is very nice and modern. The staff Hana and Jordon vey pleasant and welcoming. I little pricey.. I have an Angus beef 8 ounce steak for 33 dollars. And the was just for the steak alone. I added roasted Brussel sprouts for an additional 11 or 12 dollars. Then add on one glass of simple red wine….at 22 dollars a glass. Of course I'm dying didn't know that when I ordered. The fact that just the steak without any side at all was 33 dollars is crazy. There are so many other restaurants to pick from. Even the Keg Mansion youngest steak, side and I believe a potato etc for under 75.00 dollars. To have the 8 ounce steak, Brussel sprouts and a glass of wine was 79 dollars. Nice decode, nice staff but the price is not worth it. I can walk up a few blocks and eat and have a dinner drink for a fair price and excellent quality. Disappointed with the price and portion but the two staff were very sweet and accommodating. Hana was a sweet and kind young woman, but other than that I would keep going a few more blocks, its Toronto you have so many choices. ~ 748heathers
My partner, his brother with family and I had lunch at this nice restaurant. Food here was very good. I think not only me but everyone at the table enjoyed this lunch. I had cauliflower with cheese as a starter, Fettuccine Caponata Pasta and as a dessert rice pudding with coconut (very tasty). The service was good. The CRU Restaurant was a perfect place for a nice family lunch. ~ PavlaPavla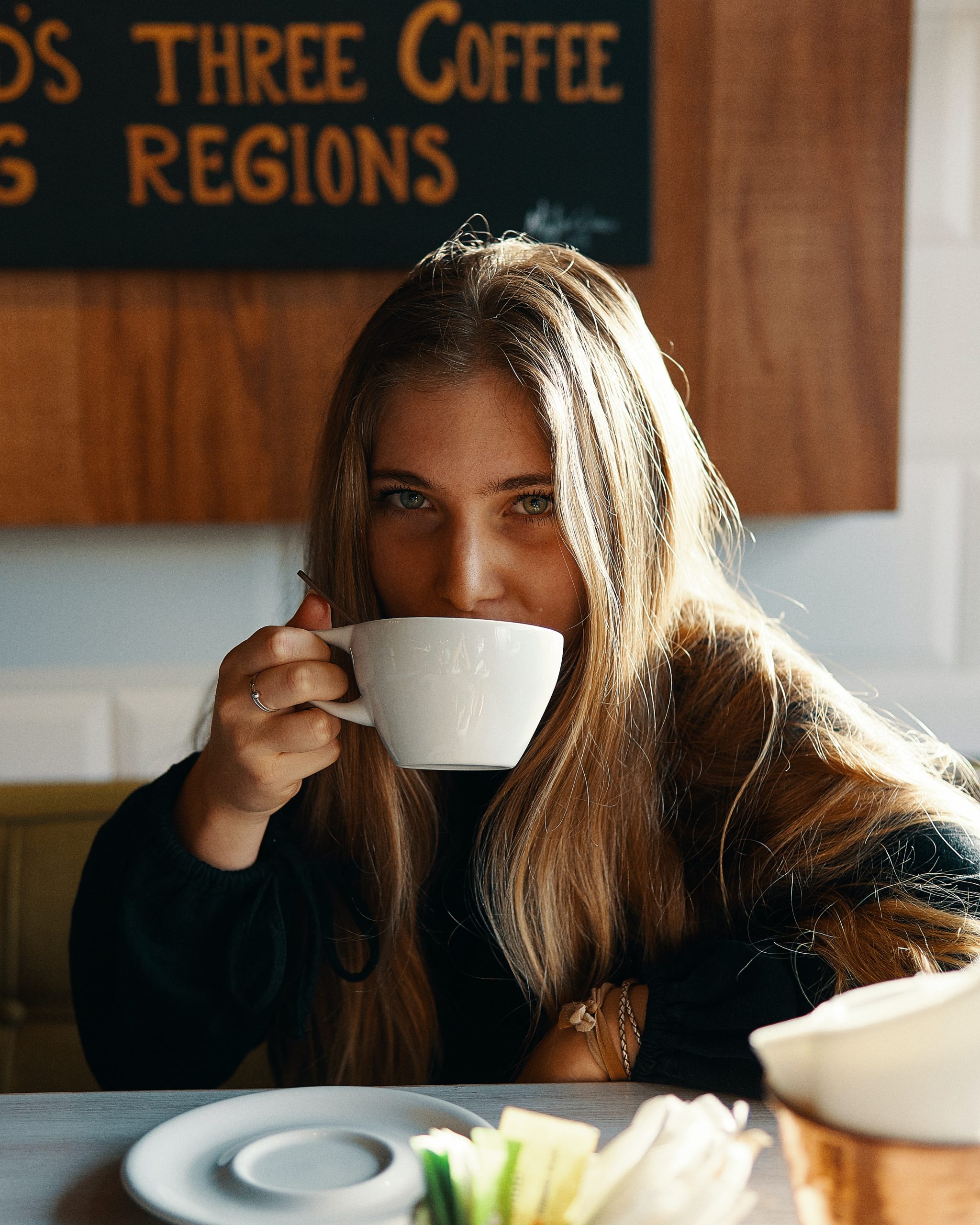 Hi there, my name is Zoey Bergeron and I am a food blogger based in Ontario, Canada. My passion for food and exploration led me to create a website where I provide menus of restaurants for my followers.
Growing up in a family of food enthusiasts, I have always been interested in discovering new restaurants and cuisines. After moving to Ontario, I noticed that many of the local restaurants didn't have an online presence, which made it difficult for people to access their menus. This is when I decided to create a website that provides menus of different restaurants, making it easier for people to decide where to eat.
My website is a platform where I not only share menus but also my personal experiences and reviews of restaurants. I believe that food is not just about satisfying our hunger but also about exploring different cultures and traditions.
Through my blog, I aim to help people discover new restaurants and cuisines and make informed decisions about where to eat. I am constantly on the lookout for new restaurants and hidden gems in Ontario, and I am excited to share my discoveries with my followers.
Thank you for visiting my page, and I hope you find my website helpful in your search for great food!