Address: 5541 Young St, Halifax, NS B3K 1Z7
Popular Locations: Halifax | Québec | Trois-Rivières | Dolbeau-Mistassini | Ontario
Famous for: Pizza, Chicken Wings, Poutine, Sides
Jump straight to Salvatore Menu
Alternative: Casa Grecque Menu, Original Joe's Menu, Jack Astor's Menu, Pizza Delight Menu, Casa Grecque, Coras Menu, Jack Astor's Menu
Salvatore Menu is a renowned Italian restaurant chain that has been delighting customers with authentic Italian cuisine for several years. With multiple locations across Canada, Salvatore offers a comfortable and welcoming atmosphere where customers can enjoy a variety of delicious dishes.
The menu is an integral part of the dining experience, as it provides customers with a comprehensive list of all the food and beverages offered by the restaurant. The menu serves as a guide for customers to make informed decisions about their orders, and to select items that appeal to their taste preferences.
The purpose of the menu is to showcase the variety and quality of food and drinks offered by the restaurant. It is carefully designed to present a range of options, from appetizers to desserts, that are prepared with fresh and high-quality ingredients. The menu also features different types of cuisine, such as pasta, seafood, and meat, to cater to a diverse range of tastes.
At Salvatore, the menu is not only a list of food and drinks but also a reflection of the restaurant's philosophy and values. Salvatore's menu emphasizes the importance of using fresh ingredients and traditional cooking methods to create authentic and flavorful dishes. The restaurant takes great pride in its menu and is constantly updating it to incorporate new and innovative dishes that showcase the best of Italian cuisine.
Overall, the Salvatore menu prices is an essential element of the dining experience at the restaurant. It serves as a tool for customers to explore and discover the wide variety of dishes offered by the restaurant, and to enjoy the authentic flavors of Italy in a warm and welcoming setting.
Salvatore Menu Prices Canada
The Pizzas
| Menu | Prices |
| --- | --- |
| The "Original" Pizza | 12" medium $14.99 |
| Roasted Garlic with Sautéed Mushrooms | medium $18.98 |
| Pizza alla Greca | medium $18.48 |
| Pizza Tutto Carne | medium $20.48 |
| The Pomodoro | medium $23.48 |
| The Lombardia | medium $20.48 |
| The Vegan Original | medium $14.99 |
| Bianco in Stephano | medium $19.98 |
| Clam Pie Marinato | medium $20.48 |
| Pizza di Tonno | medium $20.48 |
| Pizza con Quattro Formaggi | medium $19.98 |
| Pizza alla Siciliana | medium $19.98 |
The Sal's Heroes
| Menu | Prices |
| --- | --- |
| The Veg Hero | Large $9.49 |
| The Salami Hero | Large $10.49 |
| The Spicy Peperoni Hero | Large $10.49 |
| The Pep/Sal Hero | Large $10.49 |
| Sal's Meatball Hero | Large $10.49 |
| Sal's Tuna Melt | Large $10.49 |
| Sal's Tuna Melt | Large $10.49 |
| Sal's Tuna Melt | Sal's Tuna Melt |
Salads And Sides
| Menu | Prices |
| --- | --- |
| Garlic Bread | $3.99 |
| Garlic Bread with Cheese | $5.49 |
| Salads | Large $9.99 |
Drinks
| Menu | Prices |
| --- | --- |
| Soft Drinks | $2.00 – $2.50 |
| Beer & Such | 12oz / 20oz |
| Whites | bottle |
| Banfi Fumaio Toscana | 8 / 26 / 36 |
| Batasiolo Gavi DOCG | 8 / 26 / 36 |
| Lightfoot & Wolfville Tidal Bay | 8 / 26 / 40 |
| Sparkling | 375ml 20 / bottle 38 |
| Trapiche Estacion 1883 | 8 / 26 / 36 |
| Caparzo Sangiovese di Toscana | 8 / 26 / 36 |
| Borgo Scopeto Chianti Classico | 375ml 20 / bottle 40 |
| Batasiolo Nebbiolo | 8 / 26 / 36 |
Desserts
| Menu | Prices |
| --- | --- |
| Our Cheese Cake | $6.99/Slice |
| Cannoli | $3.49or $18.50 1/2 Dozen |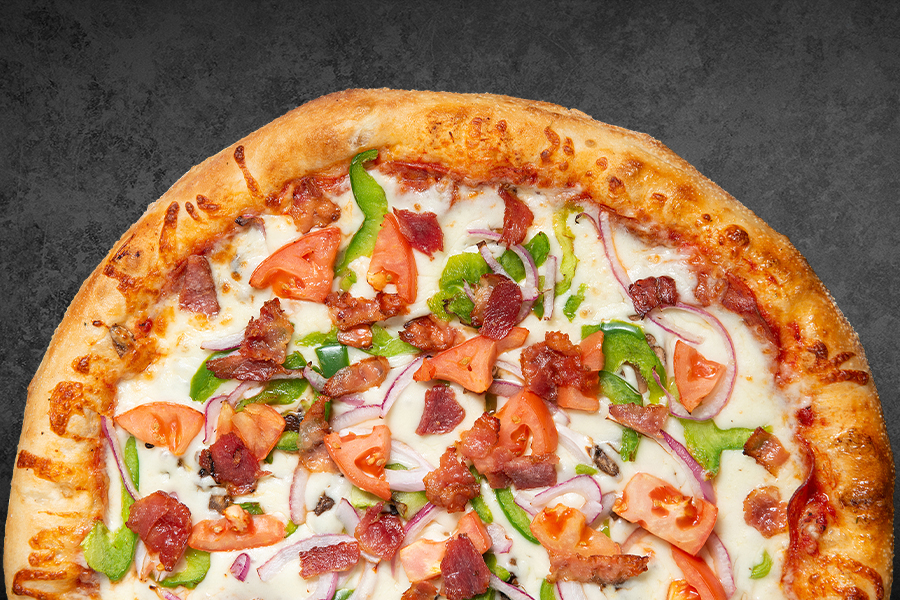 Salads And Sides
The Soups and Salads section of the Salvatore menu is a great way to start off any meal. With a variety of options, guests can choose a light and refreshing salad or a heartier soup to warm up on a chilly day.
The salads on offer include the classic Caesar salad, made with crisp romaine lettuce, parmesan cheese, croutons, and a tangy Caesar dressing. For those who prefer a little more variety in their greens, the Caprese salad is a tasty option. Made with ripe tomatoes, fresh basil, creamy buffalo mozzarella, and a drizzle of balsamic glaze, this salad is bursting with flavor.
Moving on to the soup selection, the Italian wedding soup is a classic favorite. This savory broth is filled with tiny meatballs, tender vegetables, and tiny pasta shapes, making it a satisfying and comforting option. Another delicious soup choice is the Minestrone, a hearty vegetable soup with beans, pasta, and flavorful broth.
For seafood lovers, the Seafood Bisque is a rich and creamy option. This soup is made with a blend of shrimp, crab, and lobster, creating a luxurious texture and flavor. Lastly, the Tomato Basil soup is a simple yet delicious option. Made with ripe tomatoes and fresh basil, this soup is a great choice for those who prefer lighter, vegetarian options.
Overall, the Soups and Salads section at Salvatore offers something for everyone, whether you're looking for a light and healthy start to your meal or a comforting soup to warm you up on a chilly day. The variety of flavors and textures on offer make this section of the menu a must-try for any guest.
Desserts
Desserts are an essential part of any dining experience, and at Salvatore restaurant, you won't be disappointed. The desserts section of the menu offers a wide variety of sweet treats to satisfy any sweet tooth. Whether you're looking for something rich and chocolatey or something light and refreshing, the desserts at Salvatore are sure to hit the spot.
The desserts section of the menu features some classic Italian desserts that have been perfected over the years. The list of desserts includes cannoli, chocolate cake, gelato, and tiramisu. These desserts are well-known for their unique taste and are popular with diners of all ages.
Cannoli is a classic Italian pastry that features a tube-shaped shell filled with sweet ricotta cream. Salvatore's cannoli is made fresh daily and is the perfect combination of sweet and crunchy. The chocolate cake at Salvatore is a rich and decadent dessert that is sure to satisfy any chocolate lover. It is made with high-quality chocolate and is topped with a smooth and creamy frosting.
If you're in the mood for something cold and refreshing, the gelato at Salvatore is the perfect choice. Gelato is a traditional Italian ice cream that is made with milk, sugar, and natural flavors. Salvatore's gelato is made in-house and comes in a variety of flavors, including chocolate, vanilla, and pistachio.
Finally, no Italian meal is complete without a slice of tiramisu. Salvatore's tiramisu is made with layers of ladyfingers, mascarpone cheese, and espresso. This classic dessert is a favorite among diners and is the perfect way to end a meal at Salvatore.
In conclusion, Salvatore's dessert menu offers a selection of classic Italian desserts that are sure to satisfy any sweet tooth. From the crispy cannoli to the rich chocolate cake, there's something for everyone in the desserts section of the menu. So be sure to save room for dessert when you visit Salvatore restaurant.
Pizza Salvatoré Menu livraison
Address : 2161 Boulevard des Laurentides, Laval, Quebec H7M 4M2,228 Rue Seigneuriale, Québec, QC G1C 3P5,43 Rue Saint-Joseph O, Québec, QC G1K 3A6,1264 Rue de la Durance, Québec, QC G2N 1X2,470 Rue Vachon, Trois-Rivières, QC G8T 8Y2,3065 1re Av., Québec, QC G1L 3P5,838 Mnt Masson, Mascouche, QC J7K 2L7
Salvatore's Pizzaiolo Trattoria Menu
5541 Young St, Halifax, NS B3K 1Z7
Salvatore victoriaville Menu
152 Blvd. des Bois-Francs Sud, Victoriaville, Quebec G6P 4S3
Pizza Salvatoré Donnacona Menu
252 Rte 138, Donnacona, Quebec G3M 1C2
Pizza Salvatoré Montmagny Menu
51 Bd Taché O, Montmagny, QC G5V 4J7
Salvatore Menu Trois-Rivières
470 Rue Vachon, Trois-Rivières, QC G8T 8Y2,5248 Bd des Forges, Trois-Rivières, QC G8Y 1X4,5400 Boulevard Jean-XXIII, Trois-Rivières, Quebec G8Z 4A6.
Hours [Opening Hours]
Monday (Easter Monday), 11 a.m.–12 a.m., Hours might differ
Tuesday, 11 a.m.–12 a.m.
Wednesday, 11 a.m.–3 a.m.
Thursday, 11 a.m.–3 a.m.
Friday, 11 a.m.–3 a.m.
Saturday, 11 a.m.–3 a.m.
Sunday (Easter), 11 a.m.–12 a.m., Hours might differ
Conclusion
In conclusion, the Salvatore menu in Canada offers a wide range of delicious and authentic Italian cuisine. From appetizers to entrees, sides, and desserts, there is something for everyone to enjoy.
Some of the highlights of the menu include the classic pasta dishes like Fettuccine Alfredo and Linguine with Clams, as well as the delectable entrees like Filet Mignon and Veal Marsala. And don't forget about the mouth-watering desserts like Tiramisu and Chocolate Cake, which are perfect for satisfying your sweet tooth.
We invite you to visit Salvatore restaurant and indulge in the flavors of Italy. Whether you're looking for a romantic night out or a fun family dinner, our menu has something for everyone. Our chefs use only the freshest and highest quality ingredients, ensuring that every dish is bursting with flavor.
So why wait? Come to Salvatore restaurant and experience the best Italian cuisine in Canada. Our welcoming atmosphere, friendly staff, and delicious menu are sure to make your dining experience unforgettable. We look forward to serving you soon.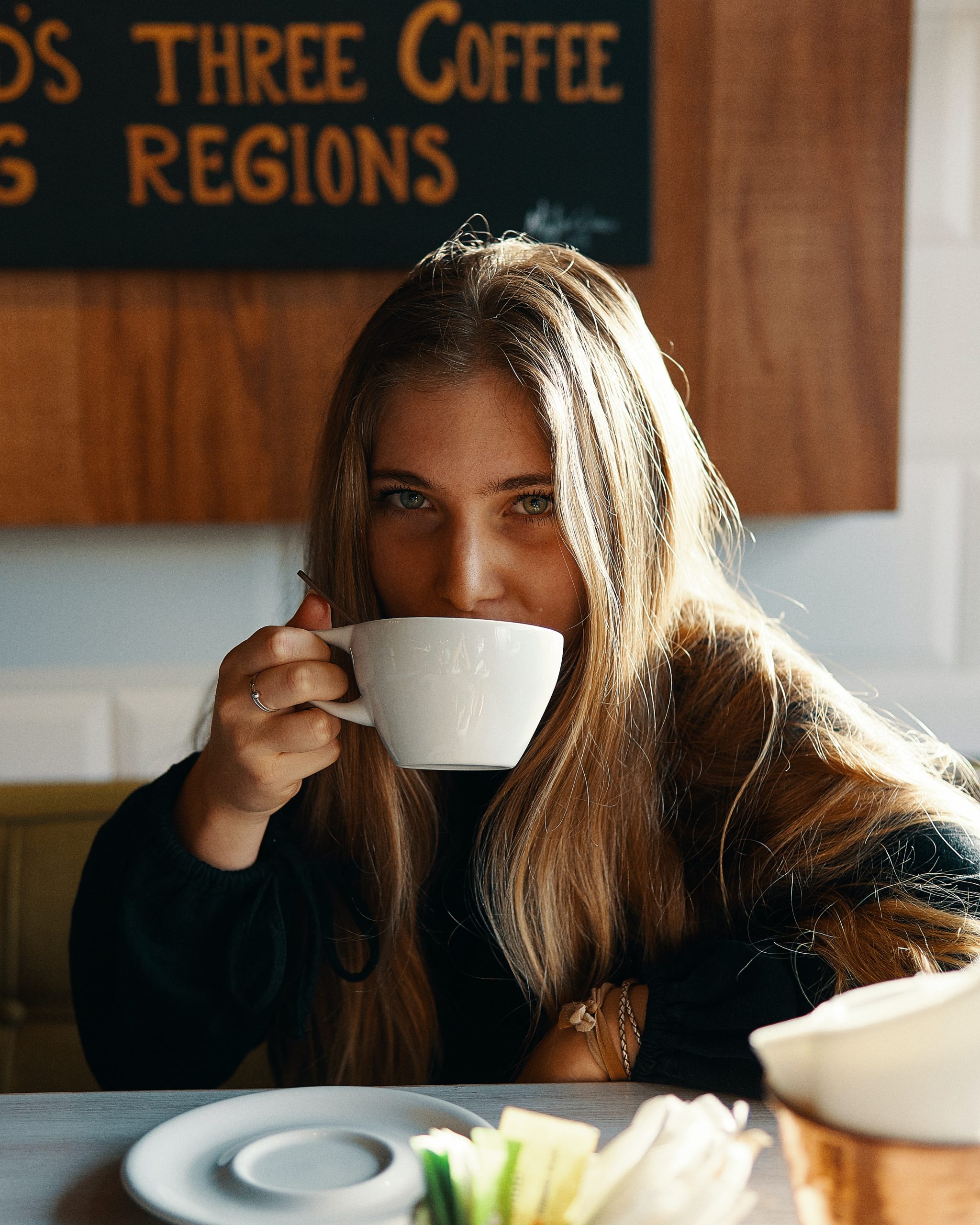 Hi there, my name is Zoey Bergeron and I am a food blogger based in Ontario, Canada. My passion for food and exploration led me to create a website where I provide menus of restaurants for my followers.
Growing up in a family of food enthusiasts, I have always been interested in discovering new restaurants and cuisines. After moving to Ontario, I noticed that many of the local restaurants didn't have an online presence, which made it difficult for people to access their menus. This is when I decided to create a website that provides menus of different restaurants, making it easier for people to decide where to eat.
My website is a platform where I not only share menus but also my personal experiences and reviews of restaurants. I believe that food is not just about satisfying our hunger but also about exploring different cultures and traditions.
Through my blog, I aim to help people discover new restaurants and cuisines and make informed decisions about where to eat. I am constantly on the lookout for new restaurants and hidden gems in Ontario, and I am excited to share my discoveries with my followers.
Thank you for visiting my page, and I hope you find my website helpful in your search for great food!